Here are the huge winners at the 2016 MTV movie awards.
MTV Movie Awards
Stars Wars Episode VII took home three awards: Best Breakthrough Act (Daisy Ridley), Best Villain (Adam Driver), and Best Movie.
Deadpool and Pitch Perfect 2 each won two, and Straight Outta Compton scored Best True Story.
Best Female Performance
***WINNER: Charlize Theron, Mad Max: Fury Road
-Alicia Vikander, Ex Machina
-Anna Kendrick, Pitch Perfect 2
-Daisy Ridley, Star Wars: The Force Awakens
-Jennifer Lawrence, Joy
-Morena Baccarin, Deadpool
Best Action Performance
***WINNER: Chris Pratt, Jurassic World
-Dwayne Johnson, San Andreas
-Jennifer Lawrence, The Hunger Games: Mockingjay — Part 2
-John Boyega, Star Wars: The Force Awakens
-Ryan Reynolds, Deadpool
-Vin Diesel, Furious 7
True Story
***WINNER: Straight Outta Compton
–Concussion
–Joy
–Steve Jobs
–The Big Short
–The Revenant
Best Comedic Performance
***WINNER: Ryan Reynolds, Deadpool
-Amy Schumer, Trainwreck
-Kevin Hart, Ride Along 2
-Melissa McCarthy, Spy
-Rebel Wilson, Pitch Perfect 2
-Will Ferrell, Get Hard
Breakthrough Performance
***WINNER: Daisy Ridley, Star Wars: The Force Awakens
-Amy Schumer, Trainwreck
-Brie Larson, Room
-Dakota Johnson, Fifty Shades of Grey
-John Boyega, Star Wars: The Force Awakens
-O'Shea Jackson Jr., Straight Outta Compton
Best Hero
***WINNER: Jennifer Lawrence, The Hunger Games: Mockingjay — Part 2
-Charlize Theron, Mad Max: Fury Road
-Chris Evans, Avengers: Age of Ultron
-Daisy Ridley, Star Wars: The Force Awakens
-Dwayne Johnson, San Andreas
-Paul Rudd, Ant-Man
Best Villain
***WINNER: Adam Driver, Star Wars: The Force Awakens
-Ed Skrein, Deadpool
-Hugh Keays-Byrne, Mad Max: Fury Road
-James Spader, Avengers: Age of Ultron
-Samuel L. Jackson, Kingsman: The Secret Service
-Tom Hardy, The Revenant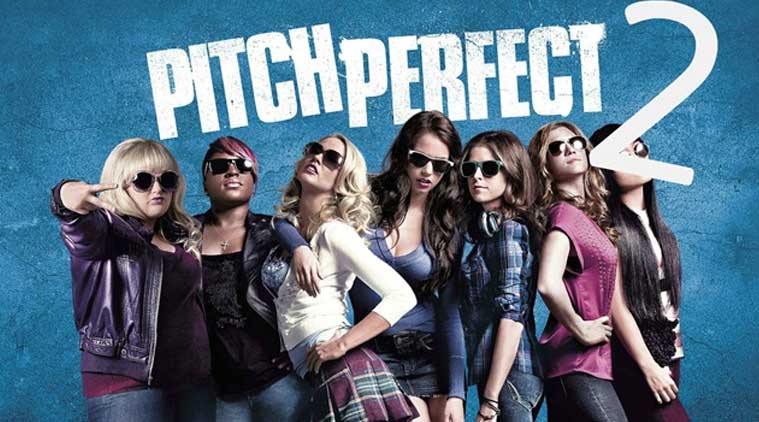 Ensemble Cast
***WINNER: Pitch Perfect 2
–Avengers: Age of Ultron
–Furious 7
–Star Wars: The Force Awakens
–The Hunger Games: Mockingjay — Part 2
–Trainwreck
Movie of the Year
***WINNER: Star Wars: The Force Awakens
–Avengers: Age of Ultron
–Creed
–Deadpool
–Jurassic World
–Straight Outta Compton
Source: MTV