A father does something wrong and a daughter making it right.

All we know from Rogue One is that it will focus on a "group of rebels who band together to steal plans of the Death Star". We all know that they were successful at it since "the stolen plans are a key plot element in A New Hope and allows Luke Skywalker and co. to pinpoint the base's lone weakness and destroy it."
However, we still don't know much about the storyline. But rumor has it that according to MakingStarWars.net, Mads Mikkelsen's role (Galen, probably) has a huge impact in the movie.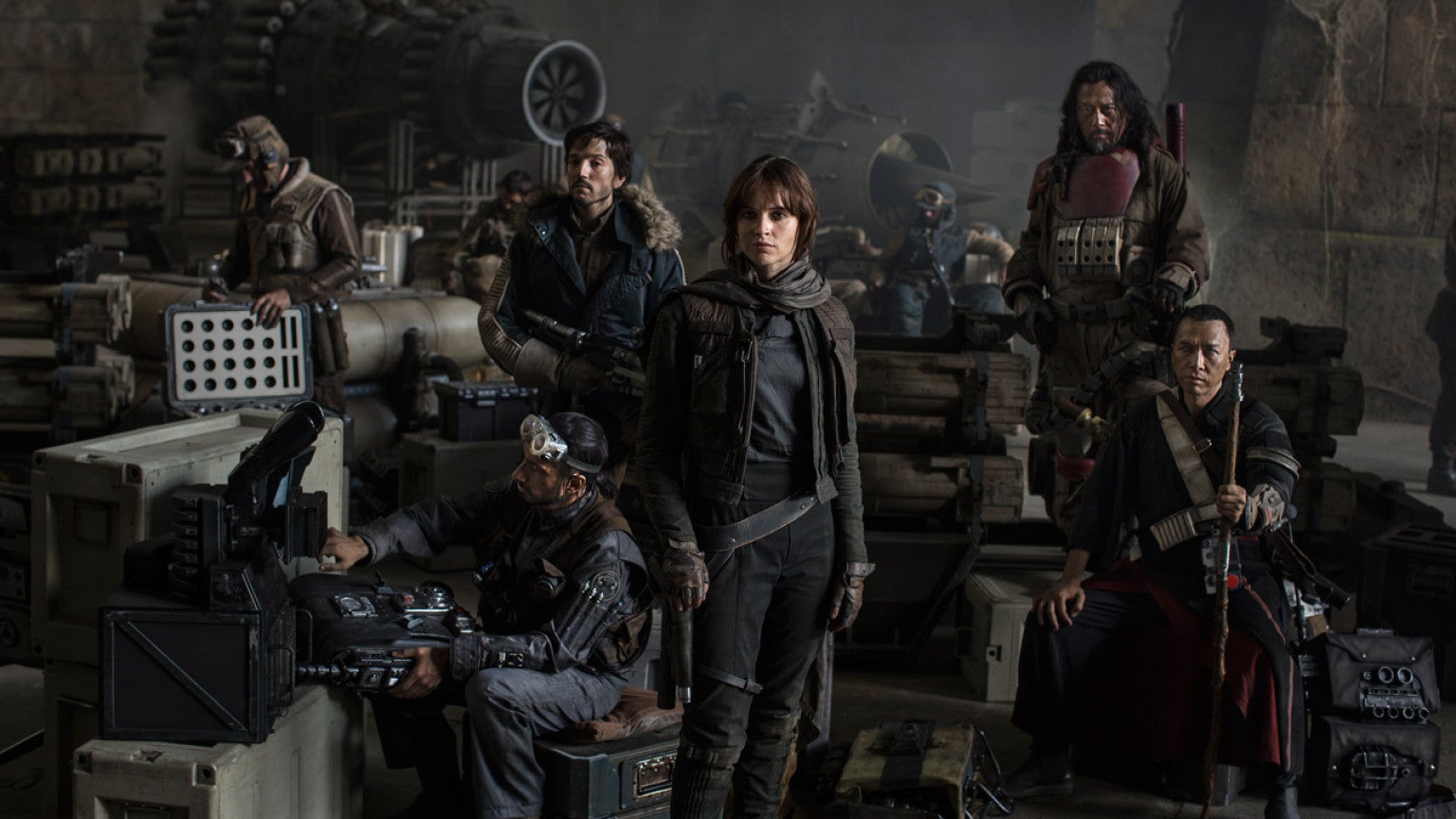 "Mads Mikkelsen (Galen  is kind of the key to the film in a way. He is a scientist that took over the Geonosian Death Star project. He solved several of the flaws the Empire could not and is sort of a revered person in the Empire for his contributions. However, Mikkelsen's character is a Robert Oppenheimer-type character. Oppenheimer helped design the atomic bomb only to say, "Now, I am become Death, the destroyer of worlds." The guilt "Galen" feels for his contributions to the Empire become too much and he defects, attempting to make things right. In order to do this, he enlists the help of his only daughter (played by Felicity Jones…."
Rogue One is a prequel anthology film set between  Revenge of the Sith and A New Hope. It is directed by Gareth Edwards from a script penned by  Gary Whitta and Chris Weitz,