This is two days after Chris Miller and Phil Lord were being let go by Lucasfilm.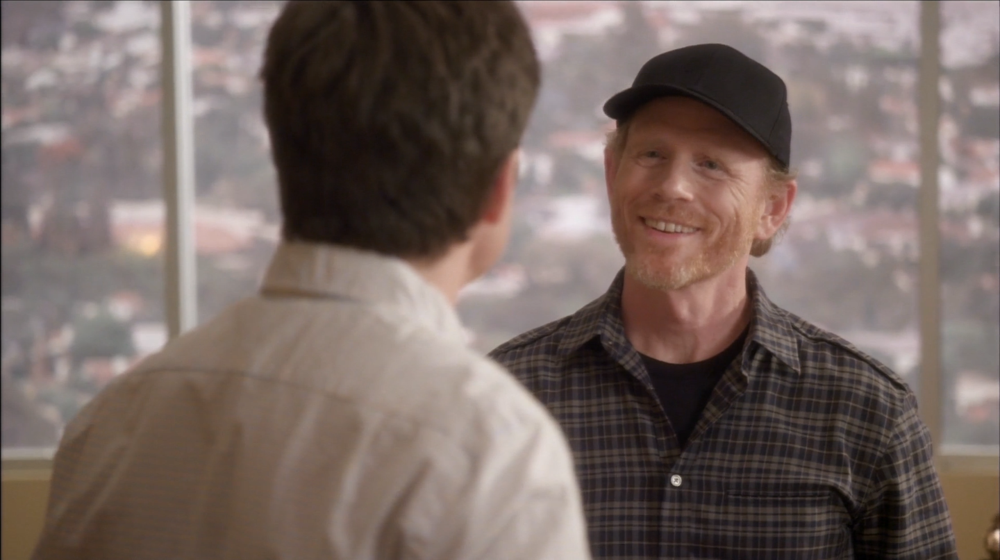 The Twitter-verse is booming with Arrested Development/Star Wars jokes all because Ron Howard recently signed up to be the new director for the untitled Han Solo Star Wars spin-off!  To recap, Christopher Miller and Phil Lord were fired by Lucasfilm president because she and writer Kasdan didn't like how the comedic directors do with the style and tone of the spin-off. And we can't help but feel sympathetic of the blow the two successful directors receive (they did direct the movie since February). Not to mention the legalities that the two directors have to go through after this. Like, will Lord/Miller get co-directing credits and how much of the revenues will they get?
However, the whole internet seems generally ecstatic that Oscar winner Ron Howard will be taking the helm (not to mention that fans enjoy making Arrested Development/Star Wars crossover jokes). Kathleen Kennedy, president of Lucasfilm, released the statement below:
"At Lucasfilm, we believe the highest goal of each film is to delight, carrying forward the spirit of the saga that George Lucas began 40 years ago.With that in mind, we're thrilled to announce that Ron Howard will step in to direct the untitled Han Solo film. We have a wonderful script, an incredible cast and crew and the absolute commitment to make a great movie."
Kathy Kennedy to Ron Howard https://t.co/mGB7kerJbn pic.twitter.com/wbbfgiW0Uu

— Mia Galuppo (@ifiwere2tweet) June 22, 2017
He is expected to direct the movie during the remaining 3 1/2 weeks of shooting (again, such a blow for Lord/Miller). He has five weeks of reshoots, will dutifully soothe a rattled set, and will pore over a rough edit to see what the project needs… Michael Bluth style.
Speaking of which…
Someone was bound to make this, right? Might as well be me. I'm pretty happy about the Ron Howard announcement! pic.twitter.com/XTBUUZACos

— Star Wars Explained (@StarWarsExplain) June 22, 2017
In spite that the only closest thing to sci-fi that Howard ever directed is Apollo 13 (and it's more of a space docudrama), he seems to be the perfect choice because of his experience and ability to be a calming presence. Not to mention the connection he had with George Lucas in projects like American Graffiti and Willow. He was even approached by Lucas himself if he wanted to direct The Phantom Menace. Now, Opie got his chance again.
The untitled Han Solo film is still slated for release on May 25, 2018.
Source: THR