'Spy' Melissa McCarthy to star in a noir detective live-action film with Henson puppets.
"Melissa McCarthy is the reigning queen of comedy and
we believe
she will make 'The Happytime Murders' the kind of hysterical, edgy, viral event that audiences today crave
.
This is the kind of script and material that
was made
for Melissa's smart and boundary-pushing sensibilities
.
Having worked with her years ago on 'Bridesmaids' and 'Identity Thief,' I could not be more delighted or excited to be working with her again," said STX Films Chairman Adam Fogelson
.
"When a
really
good script combines puppet strippers, Los Angeles' underbelly, and comedy, it's like my fever dream has finally come true," McCarthy said in a press release
.
The movie is still in pre-production. The project is part of the Henson Alternative that specializes in more adult content. Producing the film are Brian Henson,  Jeffrey Hayes, McCarthy, and Ben Falcone. Lisa Henson and John W. Hyde will executive produce.
The story is by Todd Berger & Dee Robertson; while the screenplay
is written by
Berger with revisions by Erich & Jon Hoeber, and further revisions by McCarthy
.
The Henson Company has been developing "Happytime Murders" since 2008. Jamie Foxx is currently in negotiations to play the lead role.
"

In a world where puppets co-exist with humans as second class citizens, puppet private eye and disgraced ex-cop, Phil Phillips, is hot on the trail of the serial killer who murdered his brother and is now targeting the cast members of the famous 80s television show, "The Happytime Gang

." As the killings continue, Phil's former flame, Jenny, is next on the list.

It's up to Phil and his ex-partner, Detective Edwards, to find the culprit, but as bad blood and old resentments resurface the clues start pointing to the only viable suspect, Phil himself

. Now he's on the run with only his wits and hard headed determination, as he tries to solve, "The Happytime Murders."

"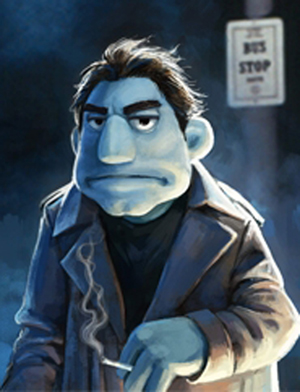 The film will start production this August.