LIONSGATE FULFILLS THEIR PROMISE BY ACTUALLY HIRING AN ASIAN AMERICAN ACTOR TO PLAY AN ASIAN AMERICAN CHARACTER.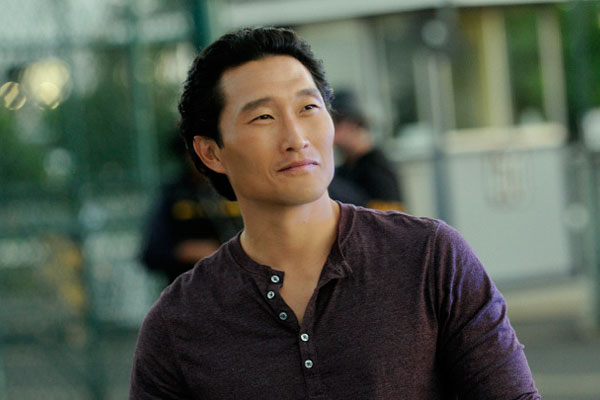 Daniel Dae Kim fills up the hole left by Ed Skrein in the upcoming Hellboy reboot.
It's official. #Hellboy https://t.co/kG1HQdGyRt

— Daniel Dae Kim (@danieldaekim) September 13, 2017
Lionsgate kept their promise after the whitewashing outcry by hiring Asian-American actor Daniel Dae Kim to play Major Ben Daimio in their Hellboy movie.
After Skrein stepped down and made his statement, Lionsgate released theirs saying:
"It was not our intent to be insensitive to issues of authenticity and ethnicity, and we will look to recast the part with an actor more consistent with the character in the source material."
We remember that Skrein left the role of Major Ben Daimio after a social media outcry of the film whitewashing the Asian-American character. He held the role for only one week and admitted that he didn't know that the character he will be playing is originally Asian.
Daniel Dae Kim is a Korean-American actor who is better known for his roles in Hawaii-Five-0 and Lost. His name, along with Hawaii-Five-O co-star Grace Park's, was in the headlines a month back when they decided to leave the aforementioned show due to pay equality issues.
Daimio is a rugged military member of the Bureau for Paranormal Research and Defense who, due to a supernatural encounter, can turn into a jaguar when angered or in pain. The character is Japanese-American in the Hellboy comics by creator Mike Mignola.
Kim releases a statement about his casting:
"I'm excited to confirm that I've officially joined the cast of Hellboy. We start shooting today and I'll be playing Ben Daimio, alongside our very talented cast, headed by David Harbour, and director, Neil Marshall. Thank you for all the supportive tweets and comments, especially in light of the recent events surrounding its original casting."
Also starring in Hellboy are David Harbour, Milla Jovovich, and Ian McShane. It will be directed by Neill Marshall (Skull Island: Blood of the Kong . Screenwriters are Andrew Crosby, Mike Mignola, and Christopher Golden.
Source: THR