Ryan Reynolds sat on Deadpool's lap and it was both naughty and nice. 
It's People Magazine's website turn to deliver the Deadpool's second treat for the film's always creative marketing campaign for the film.
Deadpool actor Ryan Reynolds was photographed  sitting on his character's life-size cardboard cutout version (it has an attached chair to it). The website described the photos as "cheeky" and "saucy".
Just check them out in stop-motion GIF: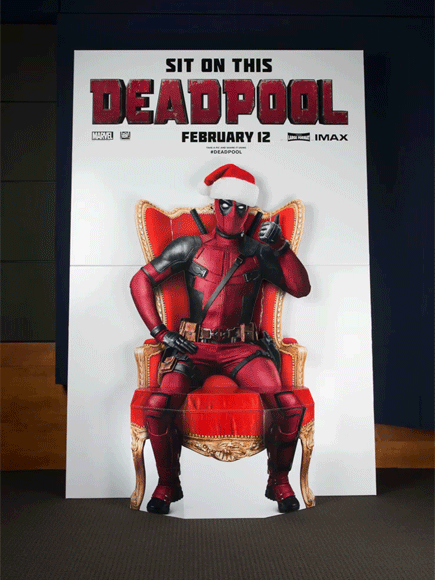 "I'm just like everyone else at this time of year: I go to malls, find a crazy man screaming in a red costume, sit on his lap, and tell him to give me free stuff," Ryan Reynolds said about the photoshoot.
Click here to check out the first Deadpool Xmas treat.
Source: People