The one thing that helps him almost cost him the role of the lifetime.

Kevin Feige admits Benedict Cumberbatch's growing fame almost cost him the role. The producer and Marvel head honcho confessed that the actor was getting too busy because he was getting too popular.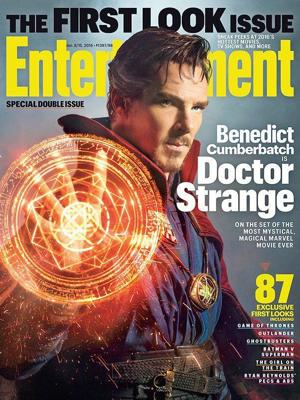 "He was someone that we were very interested in for a very long time," Feige told EW. "[But] he kept getting more and more popular! Which is not [essential] for us. Chris Pratt was not popular when we cast him in Guardians. That's not a prerequisite needed for us casting [someone]. But he kept getting more popular, and more popular, and he kept getting busier, and busier, and it looked like the timing wasn't going to work. So we looked at some other actors for a while and ultimately decided, 'We have to try and make it work with Benedict and with his schedule.' Which is why we shifted the production schedule around. He finished Hamlet here in London, and I think had a day off, and then went to Kathmandu, Nepal, to shoot the first day of Doctor Strange."
Lucky Benedict! Not a lot of film studios try to do that to most actors. Until now, Cumberbatch is still filming the movie.
Source: Flickering Myth