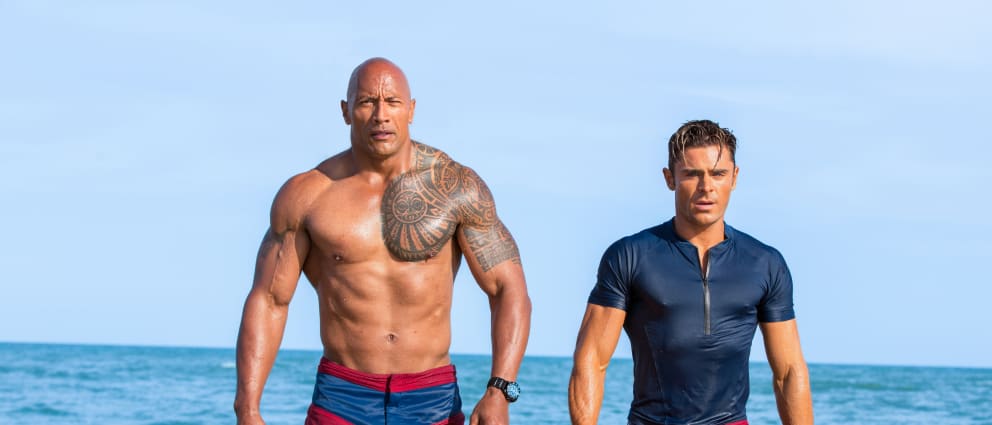 Baywatch belly flops in the box-office and sinks in the hearts of critics. Will it be able to survive when it opens to international seas? Here are what the experts are saying.
Seth Gordon's (Horrible Bosses, The Goldbergs) Baywatch deals with homophobia, sexism and violence…and not in a good way! What do you expect from writers Jay Sherick, David Ronn (both known for Zookeeper and Guess Who) and  Thomas Lennon and Robert Ben Garrant (known best for Night at the Museum).
It is universally panned among critics. The budget was too high. And the audiences didn't ask for a Baywatch movie. The movie also turned off a lot of the TV series true blue fans with its raunchy story that resulted to its R-rating. The movie is not even based on the titillating however heartfelt 90s action-drama TV show starring  David Hasselhoff and Pamela Anderson.
The movie earned $27.6 million during the memorial weekend that is predicted to project a total of $40m over the holiday. There are still overseas audiences that love comedies like Baywatch so the movie can still be successful and pay off it's 60 Million budget.
Sources: Forbes