We also get a glimpse of Will Smith as Genie and the magic carpet perform Friend Like Me and, if you look closely, a little tribute to Smith's The Fresh Prince of Bel-Air.
The trailer starts with our "street rat", Aladdin, swinging through walls and jumping over roofs trying to get away from a slew of palace guards. He then sees Jasmine disguised as a commoner which starts their meeting.
Aside from the featured songs and seeing Carpet dancing with its little tassels, we also get to see Will Smith not sporting the blue skin as a Genie in disguise.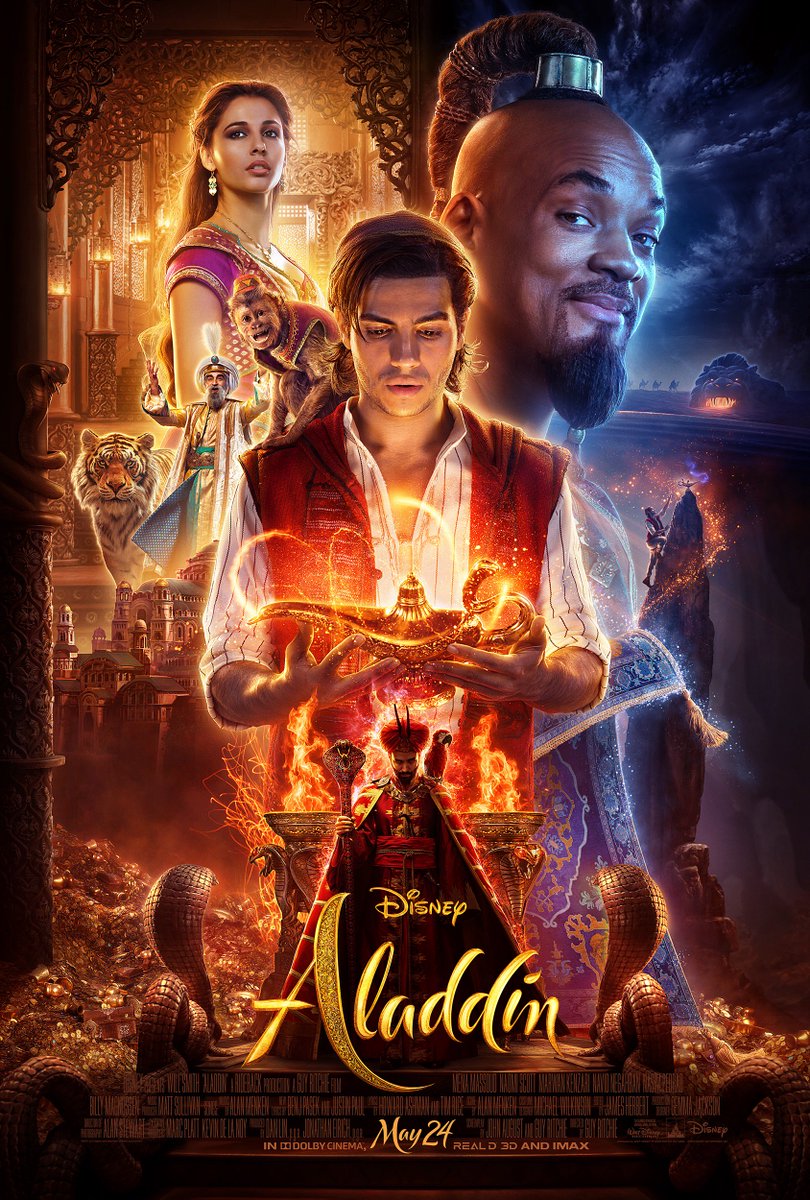 A thrilling and vibrant live-action adaptation of Disney's animated classic, "Aladdin" is the exciting tale of the charming street rat Aladdin, the courageous and self-determined Princess Jasmine and the Genie who may be the key to their future. Directed by Guy Ritchie, who brings his singular flair for fast-paced, visceral action to the fictitious port city of Agrabah, "Aladdin" is written by John August and Ritchie based on Disney's "Aladdin."
Disney's live-action Aladdin is set to open in theaters this May 24.