Aside from the winners and the Best Picture mix-up, here are other notable stuff that went down in the 89th Annual Academy Awards brought to you in GIFs.
Before the night ended with the story about a gay African American toppling Hollywood's glitzy musical, some noteworthy happenings have also occurred in Hollywood's most important night. The 89th Annual Academy Awards was also about embracing diversity, inspiring acceptance speeches, political blasts, falling treats and dissing Matt Damon. Here is the Oscars 2017 in GIFs courtesy of Giphy.
1.Unsuspecting tourists were given the surprise of their lives when their tour bus made a slight detour to the Dolby Theater. Thinking they were about to see a museum of vintage Oscar gowns, Kimmel surprised the lot when they saw actual actors instead. It was a one of a kind meet and greet.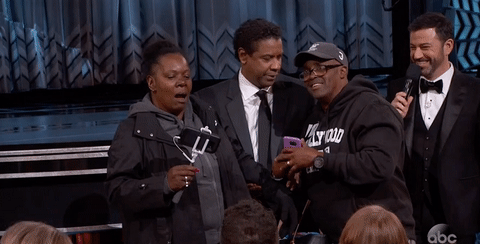 2.The playful hate between host Jimmy Kimmel and Matt Damon was evident throughout the awards show.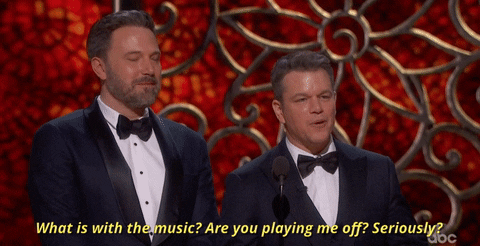 Ben Affleck and Matt Damon shared the Oscars stage once again. It would've been a wonderful reunion for the two since winning Best Original Screenplay for Goodwill Hunting in 1998 if Damon wasn't introduced to the stage as Ben Affleck's plus-one.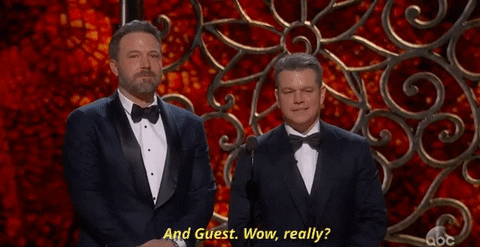 3. The audience were surprised with candies, cookies and donuts from above.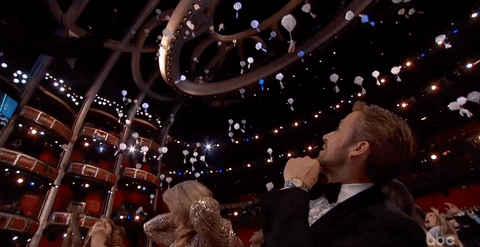 4. Politically fueled acceptance speeches that deserved to be heard and applauded were delivered.